Great results begin with
Great partnerships
// our services
We provide IT services in the areas of Digital Product Development & Team Augmentation.
Digital Transformation
Engage trusted digital talent that brings your ideas to life. We help you successfully transition from legacy technologies to next-generation ones.
Software Testing
Turn to our experts to perform comprehensive, multi-stage testing and auditing of your software.
Software Development
Using industry best practices our software development team works closely with you to ensure your software is built right, delivered on time, and within budget.
Project teams
We offer geographically distributed project teams for an intentional focus on creative collaboration, productivity, and work-life balance without limitations of single locations.
Web Development
Create designs that make your customer's online experience seamless and delightful. Go for an impactful design experience that converts.
Dedicated experts
Level-up your team with our dedicated experts for a limited scope of work like urgent matters or complex one-time tasks requiring narrow tech knowledge.
UI/UX Design
Build the product you need on time with an experienced team that uses a clear and effective design process.
Dedicated Team
Build the product you need on time with an experienced team that uses a clear and effective design process.
// our work
We take pride in delighting our clients
LiftUp Solutions combines tech expertise and recruiting experience to help clients overcome the IT skills gap and achieve their digital goals
// LiftUp Solutions
Why work with us?

Healthcare
The health and medical industry is represented by manufacturers, specialised in niche applications in the fields of cardiovascular, diagnostic, hearing, orthopaedic, respiratory devices, as well as health IT, health infrastructure, services and clinical trials.
Wellness
Wellness encompasses a wide range of activities and products, from fitness and training to diet, nutrition, beauty and more. It's been defined as the active pursuit of activities, choices and lifestyles that lead to a state of holistic health.
Logistics
Logistics as an industry includes the sourcing of goods, manufacturing, inventory, handling/sortation, transportation, storage/warehousing.
Transportation
An important industry that deals with the movement of people and products. These include companies such as airlines, trucking, railroads, shipping, and logistics firms, as well as those that provide transportationinfrastructure.
FinTech
Refers to software and other modern technologies used by businesses that provide automated and improved financial services.
Technology
Information IT industry includes all organizations or departments within organizations which develop, maintain or operate the Information Technology systems.
E-commerce
The e-Commerce Industry is comprised of companies that produce and sell software to businesses and corporations of all sizes.

FMCG
Fast-moving consumer goods include packaged food, toiletries, beverages, stationery, over-the-counter medicines, cleaning and laundry products, plastic goods, personal care products, as well as less expensive consumer electronics, such as mobile phones and headphones.
We are here to become your technology ally. Drop us a line!
We can help you thrive, not just survive!
// our clients
Why do clients from
30+ countries choose to work with LiftUp?
Robin Seymour
Co-Founder & Director @ Therapology
"Liftup - friendly, straightforward, quick to adapt, the developers and QA testers integrated smoothly with our team at Therapology. Communicating was seamless using Skype and Slack."
Robert Healey
CEO of Cabana Design
"I have worked with LiftUP Solutions on many projects and thank goodness I found them! They are honest, responsive, diligent and thorough, with an eye on the big picture. Always positive, they have good communication skills, broad experience, and manage deadlines well. If you need a full time collaborator, LiftUP Solutions are without a doubt the team to help bring your ideas to life. "
Abel Pérez
Software Development Lead @ SmartConsign
"When we started this project, we found out that our team lacked in quality control resources, LiftUP promptly filled that gap for us. With no prior knowledge about the system to verify, all important test cases we swiftly prepared and quickly up to speed with the rest of team. Great communication skills which is something we extremely appreciate even more when we are dealing with a remote team. As it tends to happen, there were some rather unforeseen changes in the technical architecture of our system which required high level of adaptability to change."
Cristian Ardelean
Recruitment Team Lead @ SourceMatch
"I've worked with LiftUP Solutions in a couple of web development projects and 3 things stood out immediately: Their focus on customer satisfaction, their attention to detail with quality in mind and not the least a very good sense of design trends. I highly recommend their work!"
Vali Moldovan
Advanced Digital Dynamics Ltd
"LiftUP Solutions are extremely professional, competent and have worked to every one of our deadlines. Their work is of a high standard, the response time is lightning fast, the communication was exceptional and their team went out their way to make sure us - as customers are happy at the end of each project we completed together."
Radu Moti
CEO of Server Config
"I'm very satisfied with the cooperation with LiftUp. They are a great team, with a very good project management. Highly professional, they can cope with difficult tasks and do their best to solve the issues quickly. You can expect to develop a long term relationship with them, they have a very large network of contacts and can address basically every aspect that pops up during the development of a project. I would definitely recommend them!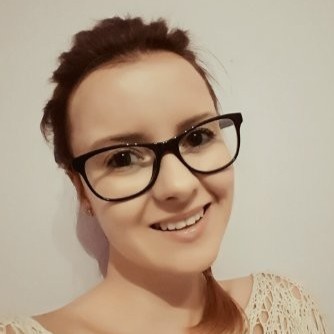 Maria Rozin
Social Media Coordinator, SourceMatch
"We had the pleasure of working with LiftUp Solutions on several web development projects. They are client-oriented and excellence-driven, and most importantly, they seek to overcome your expectations. In our latest project, when we created the case study section, they understood exactly what we needed, offered very practical solutions, and we were more than happy with the results."
// Insights
Explore our Biz & Tech Knowledge